Clarelle DeGraffe
Director and General Manager of the PATH rail transit system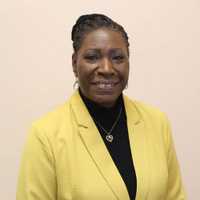 As Director and General Manager of the PATH rail transit system, Clarelle is responsible for the critical mission of moving people across the Hudson safely and effectively.
With the help of over 1,100 employees, she oversees the daily operation of the railroad as well as the department's ambitious capital program to upgrade a legacy system, including the rebuilding of tunnels severely damaged during Superstorm Sandy, and completing the remaining phases of a signal modernization project. In addition, DeGraffe has spearheaded PATH's Improvement Plan, which was rolled out in June 2019 and is aimed at system capacity growth, reliability, and enhanced customer experience.
DeGraffe has served at the Port Authority for over 30 years. She is a recipient of several industry awards, including being recently named the 2020 Woman of the Year by WTS-GNY. For more information on PATH: We Keep the Region Moving | Port Authority of New York and New Jersey (panynj.gov).
Richard Davey
President, New York City Transit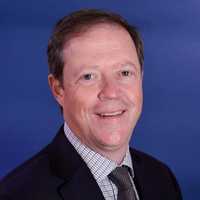 Richard Davey is responsible for managing the largest transit agency in North America with historically over 7 million daily customers. Davey has over 20 years of leadership experience in leading and advising high profile, publicly accountable organizations in state government.
Previously, he served as a Partner and Director at the Boston Consulting Group in their Public Sector and Industrial Goods practice areas. In that role, he was the State and Local Public Sector practice leader for the firm in North America, and he advised public transportation and transit systems, ports, railroads, highway operators, aerospace, and private transportation companies.
From 2011 to 2014, he served in the governor's cabinet as secretary and CEO of the Massachusetts Department of Transportation. He had direct operational responsibility for and oversight of the state's 15 regional transit agencies including the MBTA, highways, bridges, and tunnels (including the Big Dig), freight and passenger rail, 36 general use airports, and the state's Registry of Motor Vehicles. He also served as the Chairman of the Massachusetts Port Authority. For more information on NYC Transit: New York City Transit (mta.info)
Sally Librera
Americas Transit Market Leader, Senior Vice President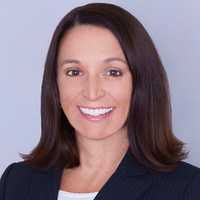 Sally leads the transit market for the Americas focusing on growing value and delivering sustainable, innovative, cost-effective solutions for transit providers, riders, communities, and systems.
Sally leads a transit practice committed to embedding sustainable development and resilience across projects, improving social outcomes, achieving net-zero carbon emissions and enhancing governance around sustainability.
Sally has extensive experience in successfully leading large, complex transit operations through system modernization, with a strong focus on improving system performance and customer service; growing transit ridership; identifying and implementing efficiencies; and maximizing the value of operating and capital investments.
As the former Senior Vice President for Subways at MTA New York City Transit, Sally oversaw North America's largest urban rail transit operation, leading a team of 30,000 employees and serving nearly six million daily riders. She oversaw 8,000 train trips on a fleet of 6,400 railcars across 660 miles of track and 472 stations each day.
Sally was the first woman to lead the NYC subway operation. She led the NYC subways team through a dramatic performance turnaround by focusing on targeted, data-driven system improvements and full staff engagement. Sally and her team significantly improved on time performance, cut train delays in half, and safely reduced customer journey times on every line in the system.
Sally also led MTA's Staten Island Railway, a 24/7 heavy rail operation, and has served in executive posts focusing on safety management, transportation policy, workforce development, operations efficiencies, and reliability-based maintenance.
Catherine Rinaldi
President, MTA Metro-North Railroad.