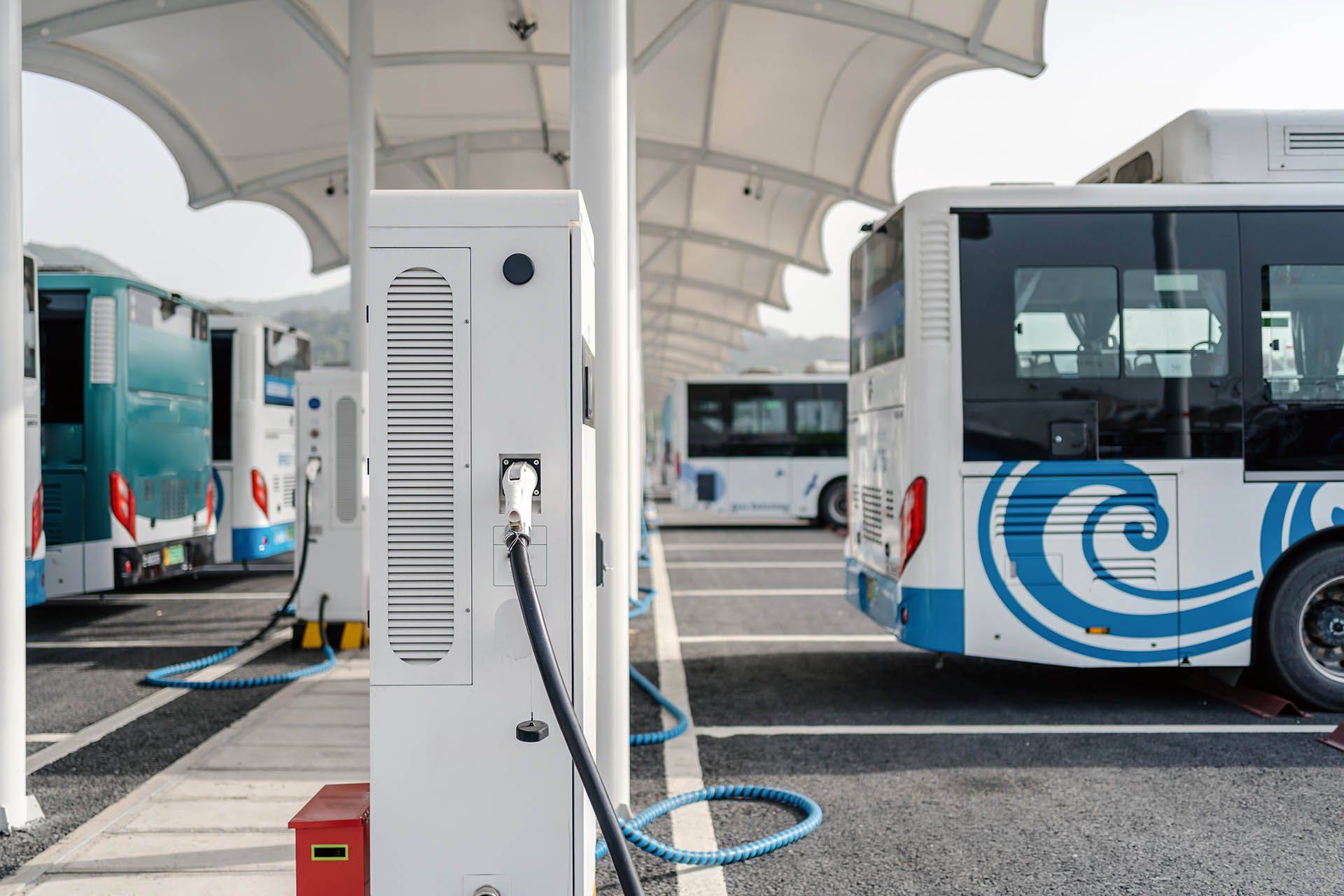 Commercial fleet decarbonization: making the transition in time
Commercial vehicle fleets – such as trade vans, intercity coaches, and multinational logistics trucks – can turn to alternative fuels in the short term, but for full fleet decarbonization a programmatic approach that covers different parts of the business and cultural change is essential.
The focus of decarbonization is widening from power generation and one of the major areas under scrutiny is transportation. There is good reason for this: commercial fleets are one of the biggest contributors to transportation emissions – in the UK, they contribute 35% of transport emissions. In Europe, trucks and buses alone are responsible for over 25% of greenhouse gas emissions on the road.
"Fleets disproportionately contribute to CO2 emissions and air pollution, so we urgently need to tackle that," says Daniel Bentham, CEO of Fleete.
Decarbonizing fleets clearly has an outsize impact on transport emissions, and governments are legislating accordingly:
In the UK, the sale of new petrol and diesel vans will be phased out by 2030, and all new cars and vans must be fully zero emission at the tailpipe by 2035. New legislation in Europe mirrors this – requiring all new light commercial vehicles to be zero emission by 2035. The EU is also proposing to expand the scope of legislation for heavy-duty vehicles to incorporate new "small and large trucks, city buses, long-distance buses, and trailers", as well as heavy trucks, "so that by 2030, we require that they emit 45% less compared to 2019, in 2035 this will have to be 65% less, and in 2040 it will be 90% less than in 2019."
This means that switching your fleet from diesel and petrol to low-carbon alternatives is an imperative. So, what's needed to make the transition?
Fix the fuels: move to alternative fuels, batteries, and hydrogen
Switching is a huge challenge for the largest fleet owners, which can have many thousands of vehicles with different emissions profiles, operated by different departments in a range of locations.
When it comes to the vehicles themselves, there are a number of power options available, including battery electric vehicles and hydrogen-powered vehicles. Alternative fuels such as biodiesel and compressed biogas can be used as a drop-in substitutes for conventional diesel as a short-term way to cut emissions quickly without any alteration to engines, but in the long run it is clear that fleet vehicles will run on batteries or hydrogen.
Learn a new language: engage your people in the transition
Cultural change is essential here. Companies and staff have years of experience of operating diesel fleets; so switching to electric or hydrogen vehicles will require not just new vehicles with new technology, but also new infrastructure, and new ways of fueling, planning routes and even driving behaviours.
"You now need to learn a completely new language," says Paul Wilkes, of AECOM's fleets division in Europe. "Everything you know is going to be different."
As a result, for many operators, their biggest challenge will not be the vehicle technology or the infrastructure, but their people, says Kathy Wilson-Ellis, head of human excellence at AECOM. "It is the human aspect that is the challenge. Whatever issue, improvement, development, or change is needed, the human is both the cause and the solution. Operators need to make their staff aware that they need to change their culture and behaviors around operating and fueling their vehicles."
"To get people to change, you have to get them to understand why they need to change," she adds. "You need them to understand what part they play. It takes engagement and time. You have to make it easy for them. They need to feel part of the journey and want to make the switch."
Take a programmatic approach: look at different scenarios and trial ideas
Fleet operators switching to electric will have to involve many different parts of the business, including estates, facilities, finance, maintenance and their energy and procurement teams, says Wilkes. "You need to take a programmatic approach, given that there may be a lot of changes to make to your infrastructure. You need to look at different scenarios so you understand the potential costs and you need to do a trial so you understand how things work. It's a big challenge, but you can take it on if you turn the required works into a structure and a plan."
Going electric: consider your charging needs
Many companies lack the expertise to design, install and run high-powered charging facilities, and these facilities require a significant capital outlay. "You're turning sites into huge consumers of power, but they can also be virtual power plants – feeding power back into the network – for the local grid in certain situations. Not every company has the skills to implement this," says Bentham. Fleet operators also have to consider the type of charging they will need – buses and logistics operators may be able to charge more slowly overnight, reducing strain on the grid.
Some operators will need fast-charging facilities to enable a rapid turnaround of vehicles. But many will be unable to host charging depots on their premises, so we are likely to see the emergence of infrastructure close to logistics hubs that enables a number of fleets to share charging facilities.
While these options are key to enabling fleets to decarbonize, especially those travelling short distances or on fixed routes, there will also need to be an intercity high-powered charging network at existing coach and truck stops along motorway and highway networks, to enable vehicles travelling long distances to recharge on the go.
New business models are starting to emerge that can help operators to adapt to these options and changes, such as Fleete's charging and energy management-as-a-service option. The company offers a package where it finances, builds, owns, and operates facilities, removing the upfront capital costs for the customer. "It transforms what could be a capital-intensive project and turns it into operating expenditure. You don't have to pay until you charge the first vehicle," says Bentham. "Our holistic solution offers affordability, peace of mind and, given the pace at which EV technology is developing, it offers future-proofing as well."
Time to tackle the transition: looking ahead to COP28
Transforming large fleets to align with the ambition to phase out conventional vehicles can seem a daunting task, not to mention a costly one. A programmatic approach to this challenge will mitigate many of the risks, while also providing a framework for engaging important stakeholders to facilitate a smooth transition. There is time to develop transition programmes, but the time to get started on that is now.
With the 28th UN global climate negotiations coming up in Dubai this December, the need for pragmatic examples of transportation decarbonization is paramount. This COP's focus is very much around the business case for energy transition and practical routes to implementation.
Our Global Head of ESG Advisory, Robert Spencer, notes "Business can take a leading role in demonstrating the economic case for inclusive climate action as markets and industry respond to the practical necessities of decarbonization – setting out the investments, behavioral and technological changes that will enable timely transition and partnering to accelerate change is part of our leadership approach at AECOM".
This article was informed by a recent Infrastructure Decarbonization Forum (InDeFor) workshop. InDeFor was founded by Robert Spencer in 2020 and is convened to share best practice and learning on the challenges and opportunities UK infrastructure organizations face as they decarbonize their operations and capital investments.
To find out more please contact: Energy.Europe@aecom.com